Anderson, Walter.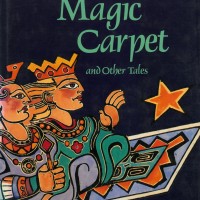 product description
The Magic Carpet and Other Tales. Retold by Ellen Douglas.
31 x 20 cm. 184 Seiten mit farbigen Illustrationen. OLwd. mit OUmschlag.
Jackson and London, University Press of Mississippi, 1991.
A selection of twenty tales and myths, chosen because the Mississippi artist had the linoleum block prints used here for them years before. Includes "Sindbad", "Rapunzel", "Thumbelina", and "Cupid and Psyche". - Gut erhalten.