A time for discovery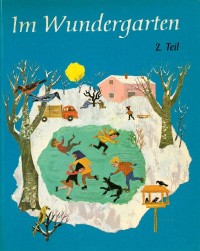 In the month of April 2011, I took over the shop of the antiques dealer Robert Wölfle. The following pages are an introduction of my new shop concept. The shop will specialize in offering beautiful, decorative graphics, city views, and maps. Children's books, literature, as well as Bavarica and Monacensia will complete our assortment.

The antiques shop Robert Wölfle, located in Amalienstr. 65, has been one of Germany's most traditional companies selling antique prints and books since 1938. Its owner, Dr. Christine Grahamer will still be available under the same address to offer advice and to share her tremendous experience with you.

While renovating, we managed to seemlessly transition from one generation to the next. We continue to trust in the future success of the concept "antiques shop". Offering a physical location to visit enables our customers to really touch and take a look at the books and prints.

I am looking forward to meeting you in the shop.
Seit dem 1. Januar 2014 gilt ein neues Umsatzsteuergesetz für alte Graphik. Ich weise deshalb die Mehrwertsteuer nicht mehr aus, sondern versteuere nach § 25a Absatz 3 Satz 2 USTG. Alle Preise sind inklusive der gesetzlichen MWSt. - Margenbesteuerung.
Die Änderungen werden in den nächsten Tagen in meine Homepage eingearbeitet.