Anno, Mitsumasa.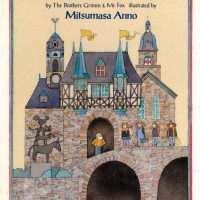 product description
Anno's Twice told Tales. The Fishermann and his Wife & The four Clever Brothers. By The Brothers Grimm & Mr. Fox.
First American edition. 26,5 x 23 cm. Mit vielen farbigen Illustrationen. OPp. mit OUmschlag.
New York, Philomel Books, 1993.
Presents two tales from the Brothers Grimm, combined with Mr. Fox's highly unusual interpretations of them. - Gut erhalten.